Go Tech unveils two fun learning Tablet PCs in India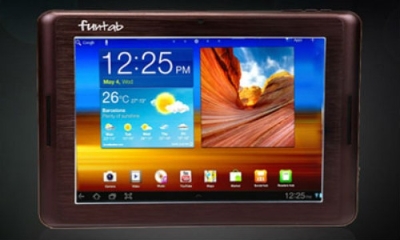 Go Tech Digital Pvt. Ltd, today launched two fully loaded and powerful Tablet PCs which have preloaded Education and Fun applications which run on Android. The device is targeted at the total urban and rural youth population in India who aspire to own a computing device for learning with fun.
On the Occasion, Mr. Gaurav Khanna, Managing Director, Go Tech Digital Pvt. Ltd. said, "We are very happy to launch two new tablet PCs which are designed keeping youth in mind. Fun and education are two important aspect of a youth's life; and with this launch we have tried to meet their expectations. We are very sure that the youth will like our new offering at an affordable price range"
Funtab Fusion, 7" tablet PC exhibits the dynamic features at most affordable price. It runs on android 2.3 and comes preloaded with an educational TV called Edu TV .The tablet is priced at Rs. 3999/-. It can be booked w.e.f. today  at our official website www.go-tech.in . The delivery of the same will start from first week of June, 2012.
Fonetab, 7" phone calling tablet comes with an inbuilt sim slot. It's the most affordable phone calling tablet available in the Indian market. It runs on android operating system and comes with 512 mb Ram and 4 gb inbuilt memory. It also comes preloaded with Edu TV and funBazaar.
Attano EduTV is a fun new way for students to learn. EduTV brings over 8500 of the best educational videos from across the web (handpicked by our panel of expert teachers) into a seamless tablet experience that allows students to view videos specific to their school curriculum.  Videos are presented in a board/grade/subject/topic layout enabling students to quickly drill down and cover specific learning objectives, understand concepts and solve homework problems. EduTV currently covers grades 5-12 for CBSE, ICSE, Maharashtra & Karnataka Boards.
"Pixatel is pleased to partner with Go Tech to offer consumers our Android Productivity Suite of engaging applications," said Harjinder Singh, Head of Asia Operations for Pixatel Systems. "Funtab offers a lively experience for users and we look forward to bolstering the experience by delivering innovative content through the funBazaar appstore." He added.
A perfect combination of hardware, content and seamless connectivity for a high-quality and engaging experience, FunTab is poised to change the way education with fun for the youth.
Leave a Response